Centralized Communications Anywhere
Simplify day-to-day operations with WAVE PTX™ Dispatch. Log-in from any Internet connection and get access to all the communication tools you need to manage your resources and coordinate an effective operation. Regardless of location, with WAVE PTX Dispatch you're just a click away.
PTT Dispatch on the Web: Monitor up to 20 talkgroups and talk on any as needed. One-to-one, group and broadcast PTT. Presence (Available, Do Not Disturb, Offline)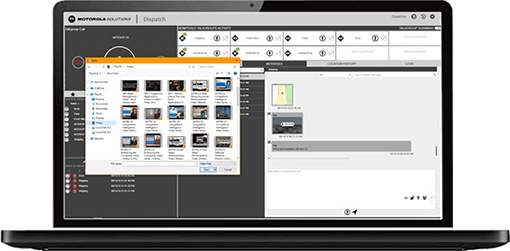 Setup Operations Anywhere
WAVE PTX Dispatch lives in the cloud, not on your PC, freeing you from maintenance and manual software updates. Securely sign into WAVE Dispatch from anywhere with an Internet connection and a standard web browser.
Exchange Multimedia Information, inclduing: Texts, Photos (GIF, JPEG, PNG), Videos (MPEG-4), Audio Files (AAC, MP3), Documents (PDF) and Location Data.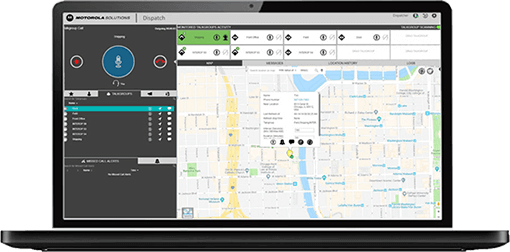 Share the Details
When the details are important, ensure your team has all the information they need. With integrated messaging you can send text, photos, video and files to groups and individuals in a familiar message thread format. See the location of your team, search for an address or point of interest and improve coordination and planning.
Locate and see: Users on a Map, Electable Map Views, Automatic and on Demand Location Updates, Find an Address or Point of Interest, Location History and Replay, and In-Map Communication.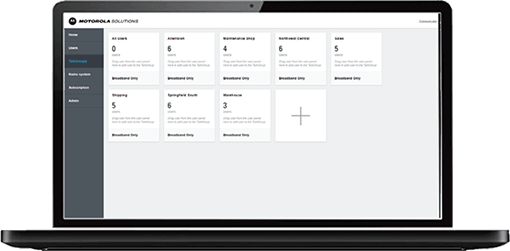 WAVE PTX™ Administration Web Portal
WAVE PTX™ is easy to use and manage with the WAVE PTX™ Administration Web Portal.
Manage Your WAVE PTX™ Account
Add & Remove WAVE PTX™ Users
Drag-n-Drop WAVE PTX™ Users onto Talkgroups
Request a Quote