UPGRADE AND SAVE ON DIGITAL COMMUNICATIONS
ACT NOW AND SAVE UP TO $1,250* AND TAKE
ADVANTAGE OF POWERFUL FINANCING OPTIONS
Having MOTOTRBO at the heart of your organization will help you achieve new levels of productivity, safety, and efficiency. The extensive portfolio means you can custom-build your complete solution including radios, infrastructure, systems, accessories, applications, and services designed around what you need today and in the future.
Discover the ultimate in seamless operations with a total MOTOTRBO solution. Move up to digital with savings on MOTOTRBO solutions from June 29 – September 26, 2020* and save up to $1,250.
If you've been meaning to upgrade to the latest digital radio equipment, then there's never been a better time. You will see the difference MOTOTRBO makes to your communications immediately.
Trade-In Discounts
XPR 7000e Radio Series
Save $1,250 when you buy 10 XPR 7000e Series radios and trade in 10 eligible units, plus an additional $75 per unit for each XPR 6000 Series or XPR 4000 Series radio traded in.
CP200d Radios
Save $400 when you buy 10 CP200d Series radios and trade in 10 eligible units.
*Select models only. Terms and conditions apply. Contact us for more information.
Powerful Financing Options**
You've told us how important financing is to you. Once again, we're helping you overcome any budget concerns. 
Financing Offers:
0% financing for 12 months or 5.48% financing for 60 months and deferred payments for 90 days.
Up to Net 90 Days / Net 180 Days deferred payments.
**On approved credit. Contact us for more information.
Learn More About These Special Offers
FREE EQUIPMENT, SOFTWARE, AND SUBSCRIPTIONS
Free Equipment: 
Get a free two-wire surveillance kit earpiece (PMLN6530) when you purchase 10 CP200d Series radios.
Free Radio Alert Video Management Software
Get a free Radio Alert Starter Kit when you purchase $30,000 or more of Avigilon video management solutions or MOTOTRBO portable digital two-way radios.
Free Subscriptions to WAVE PTT and LMR Interoperability
From managing patient intake and testing at healthcare facilities to distributing food across communities and coordinating volunteer efforts, reliable and interoperable voice communications is aiding in the response to COVID-19. From June 29 through September 26, 2020, new WAVE customers can subscribe to WAVE PTT mobile app and WAVE PTT web dispatch at no cost for three months.
Offer Details
Offer applies to new customers in the U.S. and Canada that purchase WAVE PTT mobile app or WAVE PTT web dispatch licenses during the Promotion Period (monthly promotional discount pricing (per subscriber):

WAVE PTT mobile app: Free for the first three months (regular pricing from $8/month)
WAVE PTT web dispatch: Free for the first three months (regular pricing from $32/month)

Discount pricing applies for the first three months of service on month-to-month plans, after which regular pricing applies. Customer may cancel at any time by notifying the Channel Partner prior to September 26, 2020.
Offer does not apply to new subscriptions on existing accounts.
Free WAVE PTT LMR Interoperability  
Get the Land Mobile Radio (LMR) interoperability feature for free from June 29 through September 26, 2020, when you sign up for a WAVE Push-to-Talk (PTT) subscription plan and purchase a WAVE Gateway. To qualify you must be a new U.S. customer.
Learn More About These Special Offers
2020 MOTOROLA 90-DAY DEFERRED PAYMENT PROMOTION
Get the Motorola System You Need Now – Make No Monthly Payments for 90 Days*
Benefits of the 90-day deferred lease program:
Let the ROI of your system help pay for itself through its use
Conserve your working capital
Streamlined application/approval process
Potential tax savings under IRS Section 179**
$1 purchase option allows you to own the system at lease-end
Let the ROI of your system help pay for itself through its use and conserve your working capital.
*On approved credit.
**LCA is not an authorized tax adviser.
MIGRATE FROM MCC 5500 AND MIP 5000 TO AVTEC
When it comes to an EOL strategy for your Motorola Solutions MCC 5500 and MIP 5000 dispatch consoles, migrating to the Avtec Scout Enterprise family of products provides you with a secure, flexible, reliable solution. Now through September 26, 2020, get a $2,500 discount on the Avtec Scout console.
Motorola Battery Sale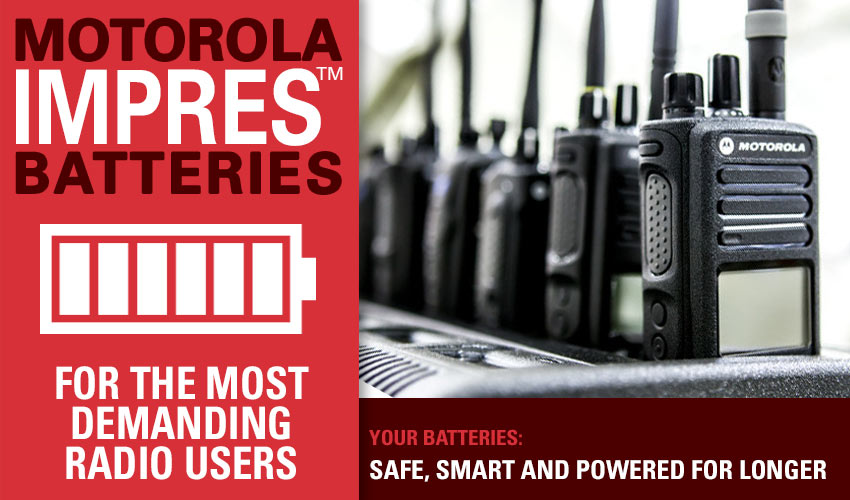 BAKERS DOZEN BATTERY DEAL
Buy 12 batteries & get the 13th FREE from United Radio (expires 12-31-2020)
If you are a Motorola Radio Customer check with your United Radio Communications Salesperson to check if you have any current Motorola Solutions REWARDS COUPONS.
+++++++++++++++ SERVICE COUPON +++++++++++++++
$50.00 off REPAIR SERVICE ORDER
Limit Two Per Customer Account #
(Expires 12-31-2020)
++++++++++++++++++++++++++++++++++++++++++++++
Click here to contact us for more information
Wide-Area Solutions
Free Radio with 24 Month Contract WAVE Wireless Service