United Radio Communications provides two-way radio, wireless communications, and video surveillance solutions to private security firms in Chicago. We provide wide area two-way radio solutions throughout Chicagoland. Check out the Motorola WAVE TLK100 4G LTE walkie talkie radio with nationwide coverage.
Our solutions include the latest analog and digital two-way radio systems from Motorola Solutions and video surveillance solutions from Avigilon. We also provide in-building solutions to enhance your communications and to comply with local public safety ordinances.
Ally
Ally is a web-based, Software-as-a-Service (Saas) platform designed to provide private security organizations with effective, mobile, easy-to-use security guard software for incident management and dispatch. With little-to-no previous experience or training required and flexible, subscription-based pricing, Ally gives personnel the comprehensive security reporting software they need to respond to calls and manage data efficiently.
Ally provides both in-house and contract security organizations with the cutting-edge tools required to manage their critical data such as incident reporting, name and vehicle records, premises information, and analytics capabilities, all at an affordable price that is flexible enough to fit the organization's specific needs. As a cloud-based security software platform, Ally also offers complete data mobility, and each of its fully integrated features are accessible from any device with an internet connection.
Ally Advantages
Affordability
Ready-To-Use System
Improved Data Accuracy
A Reliable Partner
Click here to find out more about Ally - Solutions For Private Security.
Avigilon
HD Surveillance Changes Everything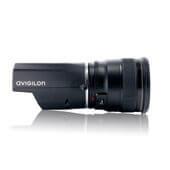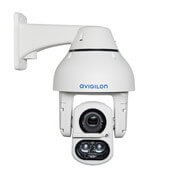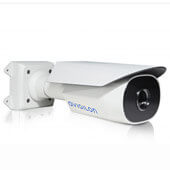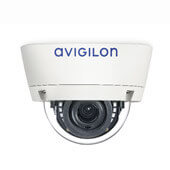 Avigilon, a Motorola Solutions company, designs, develops, and manufactures solutions in video analytics, network video management software and hardware, surveillance cameras, and access control.
Avigilon's solutions have been installed at thousands of customer sites, including school campuses, transportation systems, healthcare centers, public venues, critical infrastructure, prisons, factories, casinos, airports, financial institutions, government facilities, and retailers.
Avigilon is proud to be a North American manufacturer of trusted security solutions, with Canadian and American expertise and globally sourced materials. Our state-of-the-art facilities in Richmond, British Columbia, and Plano, Texas, ensure quality control and efficiency throughout the manufacturing process. By manufacturing in North America, we are better able to control every aspect of the process, while continually enhancing the customer's experience.
See What You've Been Missing
When combined with Avigilon Control Center (ACC)™ software, our broad range of megapixel cameras deliver high-quality imaging with maximum coverage.
Maximum Clarity. Minimum Bandwidth.
Avigilon's High Definition Stream Management (HDSM)™ technology preserves video image integrity while intelligently managing bandwidth.
Smart, Intuitive, and Easy to Use
Find scene changes, missing objects and events with Avigilon's ACC™ software. It gives you full control over video playback, so you can quickly retrieve evidence.
Your Pick of Surveillance Cameras
Avigilon offers a broad range of megapixel cameras — from 1 MP to 7K (30 MP) — that deliver clear image quality.
Avigilon's Solutions Get Along with Everyone
ACC software works with your existing access control, intercom, external alarms, and POS systems. And Avigilon's cameras work with other VMS platforms.
Avigilon Systems Grow with You
You can add Avigilon security cameras with almost no increase in bandwidth, servers, or hardware. They scale with you, so you can invest in what matters most to your business.
High Image Detail. Even Higher Value.
Avigilon easy-to-use security solutions include no annual software licensing fees and 24/7 technical support. Plus, a single Avigilon surveillance camera can replace multiple VGAs.
Click here to find out more about Avigilon Surveillance Camera Solutions.
Motorola TLK 100
Nationwide Push-To-Talk Radio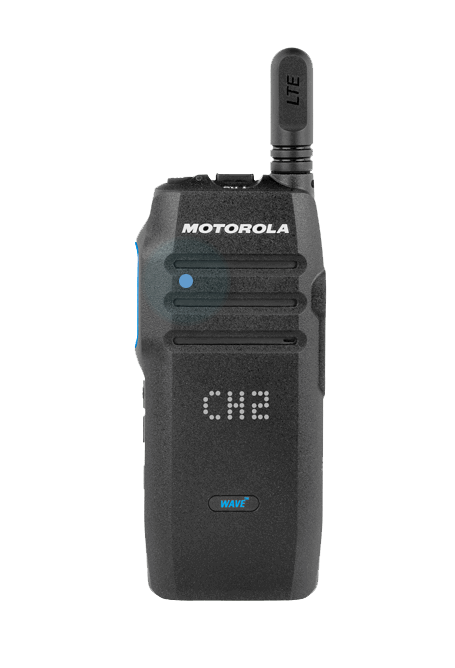 The Power Of Push-To-Talk Nationwide
Combining the broad coverage of a nationwide cellular network with the ease of two-way radio communications, the WAVE TLK 100 Two-Way Radio gets your team connected fast. Keep employees connected and accountable with crisp, clear audio, location tracking and Wi-Fi. Increase efficiency with single-button operations and long battery life.
Easy to Use and Manage Built for the Job
Get all the benefits of WAVE with a rugged two-way radio. Purpose-built for business, everything about the WAVE two-way radio is smart and intentional. Whether it's location tracking and Wi-Fi calling, or the rugged design without an attention-diverting screen. Add accessories that fit the way you work.
Never Worry About Rain, Dust or Even the Occasional Drop
Easily Manage Your Workforce Using GPS Location Tracking
Stay in Touch with Wi-Fi Connectivity
Find out more about the amazing Motorola TLK 100 WAVE radio.
MOTOTRBO Systems
Be safer, more efficient and more productive with the powerful digital performance and advanced capabilities of MOTOTRBO.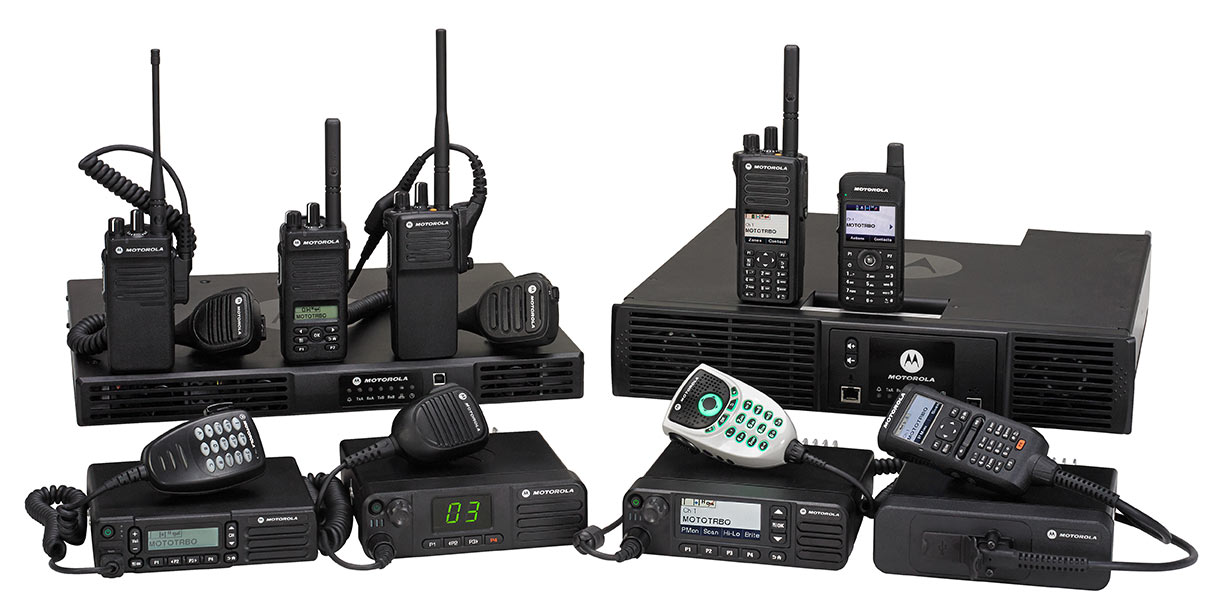 No matter how large or small your enterprise, MOTOTRBO offers a wide range of systems specifically designed for your business – for the days ahead and the years beyond. You get the best of two-way radio with digital technology and enjoy integrated voice and data communication, increased capacity, enhanced features and exceptional voice quality, across the city or across the country.
Direct Mode/Conventional
IP Site Connect
Capacity Plus
Capacity Max
Connect Plus
United Radio Communications can design and manage a digital two-way radio system to the exact needs of your company.