The Connected Police Officer: In the Car, on Foot and at the Station
Mobile Video Equipment Purpose-Built for Law Enforcement
Law enforcement agencies looking to capture critical video evidence demand an integrated system that works for their officers. The WatchGuard mobile video system is designed for this connected officer. Automatic wireless activation keeps the officer focused on the task at hand. High-quality audio and video synchronize across all cameras, both in-car and body-worn. Incidents can be captured on-scene and automatically uploaded for review by command staff.
No More Excuses for Missing Video
Agencies serious about transparency and capturing all critical events don't rely on basic tactics like pre-event recording. There's often little value found in 30 seconds of lead-up video, and a record button never pressed is an incident never captured.
WatchGuard's patented Record-After-the-Fact® (RATF) technology on the 4RE in-car video system and body-worn cameras give agencies the power to go back in time and capture video from events days after they happened - even when the record button was never pressed.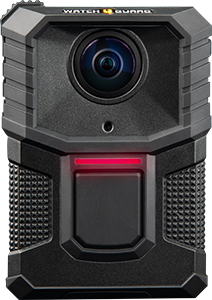 WatchGuard V300 Body Camera
Ruggedized, continuous-operation body camera with advanced communications and recording capabilities that keep officers connected and evidence secure while in the field.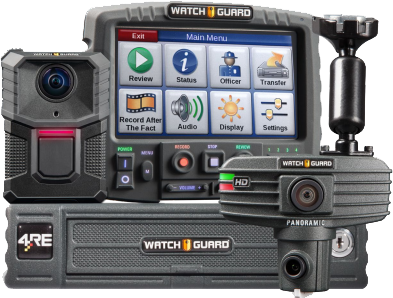 WatchGuard 4RE In-Car Video System
The most deployed in-car video system within U.S. law enforcement. The 4RE in-car system is ultra-rugged and highly extensible, helping protect agencies' investment well after initial deployment. The system integrates seamlessly with body-worn cameras, automatically uploads recorded events over wireless networks like LTE and FirstNet, and uses high-definition cameras to detect license plates on vehicles during traffic stops.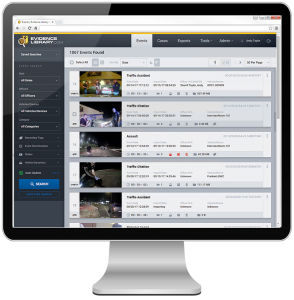 Evidence Management
Evidence Library automatically links video and audio captured by the integrated WatchGuard in-car and body camera system on scene, and then synchronizes playback so recorded video and audio from multiple devices can be seen and heard simultaneously.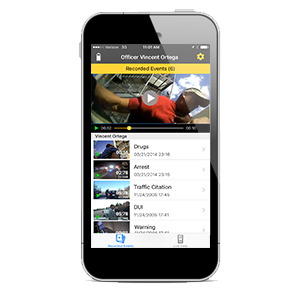 Apps
Manage VISTA WiFi features, view and categorize recorded events, or stream live video using a WiFi-enabled mobile device.